About
Disney World is one of the most famous theme parks on Earth.  It is known for childhood magic, fairy tale princesses, world-famous rides and cuisines, and spectacular resorts.  The park is located about 15 miles southwest of the city-center of Orlando, right off of Interstate 4.
Disney World is actually made up of 4 main theme parks.  These include Magic Kingdom, Animal Kingdom, Hollywood Studios, and EPCOT.  There are also 2 water parks - Blizzard Beach and Typhoon Lagoon - and a shopping and entertainment mecca called Disney Springs.  Additionally, there are a considerable number of amazing resorts.  The parks and resorts span across a whopping 25,000 acres!  In fact, it is larger than 5 independent nations and territories, including Vatican City and Monaco.
Facts about Disney World
There are four major parks that make up Disney World - Magic Kingdom, EPCOT, Animal Kingdom, and Hollywood Studios
The first park to open at Disney World was Magic Kingdom in 1971.
Disney World is the largest of the six major Disney theme parks in the world.
On Opening Day in 1971, tickets cost $3.50 per person to enter Magic Kingdom.
The monorail also opened on Opening Day. It originally had four stops: Polynesian Resort, Contemporary Resort, Magic Kingdom, and the Ticket and Information Center.
Fireworks shows put on nightly at Magic Kingdom costs the company approximately $50,000.
There is a place in Epcot where visitors that have PADI Certification can scuba with sea life inside a giant aquarium.
Numerous activities are available for children at the resorts, including pirate adventures, mermaid swims, game rooms and pool activities.
History
Disney World has an absolutely fascinating history.  Walt Disney, born Walter Disney, was born in Chicago in 1901.  He was an incredible artist.  In the 1920's, Disney and his brother Roy formed an animation production studio called the Disney Brothers Cartoon Studio.   Its name changed to Walt Disney Studio a few years later and then again to Walt Disney Productions shortly after that.  After a falling out with another production studio, he and a partner named Ub Iwerks the infamous Mickey Mouse in 1928.
Walt and his small team of animators began producing cartoon shorts of Mickey into the early 1930's.  They were extremely popular.  In 1937 the Walt Disney Productions released its first full length film, Snow White and the Seven Dwarfs, which was also a major hit.  Disney's fledgling company was becoming a wild success, and continued to produce new films and cartoons.
In 1955, Mr. Disney built and opened a theme park in Anaheim, California called Disneyland.  It was an instant hit.  There were 14 attractions, including Peter Pan's Flight, Jungle Cruise and Mad Tea Party.  However, Disney and Walt Disney Productions quickly found that not many people from east of the Mississippi were making the long trip to California.  Before long, they began thinking about opening a similar park for the eastern coast of the United States.
In the early 1960's, Mr. Disney and his company began searching for a location for the new east coast theme park.  As the story is told, he purchased an aircraft, and had pilots fly him over a number of areas near the coast.  One location in particular got his attention.  It was in close proximity to where a new interstate was being built and connected to an existing turnpike - the Florida Turnpike to be exact.  This location was just southwest of Orlando, Florida.  On November 22, 1963, Mr. Disney determined that he was going to build the future Disney World there.
Mr. Disney wanted to acquire large amounts of land there, but he had to avoid making his intentions public in order to keep speculators from driving prices in the area sky high.  To accomplish this, he utilized a variety of fictitious business names to make offers to realtors.  Some of these fictitious names can still be found on various shops located in Main Street U.S.A., near the entrance of the park.  The official announcement for the park came in October of 1965, after a reporter had uncovered what Disney was up to.
Directions
Many visitors that travel from outside of Florida to Disney World fly into Orlando International Airport, which has the airport code MCO. From there, there are several ways to get to Disney World, which is about 18 miles east or the airport.
A popular method, for those who are staying at a Disney Resort Hotel, is to take a Sunshine Express bus or other bus service.
Another method is to rent a car. Car rental services are provided on the first floor of Orlando International. A third option is to reserve a taxi, Uber, Lyft or limousine.
If you fly into Sanford Airport instead of Orlando International, Sunshine Express will not be available to you, but car rental, Uber, Lyft and limousine services are. Ubers, Lyfts and car rentals should generally be in the neighborhood of $60 from Sanford, while Limousines will be $120 and higher.
Finally, many people and families like to drive to the parks, as driving is half the fun! As you arrive on Interstate 4 to the parks, be aware that there are three main exits that will take you to various areas. Exit 67 to Epcot Center Drive, will take you towards Epcot, Typhoon Lagoon, Disney Springs and resorts such as Disney Boardwalk and Caribbean Beach. Exit 65 to Osceola Parkway will take you towards Animal Kingdom Park and resorts including Coronado Springs, Animal Kingdom Lodge and Pop Century. Finally, Exit 64 will take you towards Magic Kingdom Park and the Deluxe Resorts along the Monorail, including Polynesian Resort, Contemporary Resort and the Grand Floridian.
Another key piece of information for those driving to the parks is parking fees. There are parking fees both at the parks and at the resorts if you leave your car parked there overnight, so be sure to check Disney's website here for that information.
Things to do
Parks - Sadly, Mr. Disney passed away in 1966 and wasn't able to see the opening of this magnificent park.  It opened in 1971, again to great fanfare.  It had one park at the time - Magic Kingdom.  In 1982, a second park was added.  It was based on one of Walt's visions, called the Experimental City of Tomorrow, and the park was called EPCOT.  8 years later, a third park was added, when Disney partnered with MGM Studios to create Hollywood Studios (this partnership would eventually end).  Finally, a fourth park opened in 1998 called Animal Kingdom.
Resorts - There are currently 31 resorts located at Walt Disney World, with at least one new one slated to open in late 2019.  They are broken into four categories: Value, Moderate, Deluxe, and Deluxe Villas.  Most of the time, you can expect to pay more for a higher tiered resort.  Most of the Deluxe Resorts are located along the Monorail, a train system that carries Disney travelers to various locations at the resorts.
Disney Springs - An upscale shopping center called Disney Springs is also located on Disney World's complex. Disney Springs was initially called Lake Buena Vista Shopping Village when it opened in 1975, but its name has changed several times over the 45 years since then.
There are a number of great things to see and do inside Disney Springs. A wide variety of restaurants, including Rainforest Cafe, T-Rex Cafe, and the Boathouse are located there. Visitors can view and purchase Disney artwork at an art gallery called The Art of Disney. Live entertainment is often provided in the evenings.
Join our Facebook Group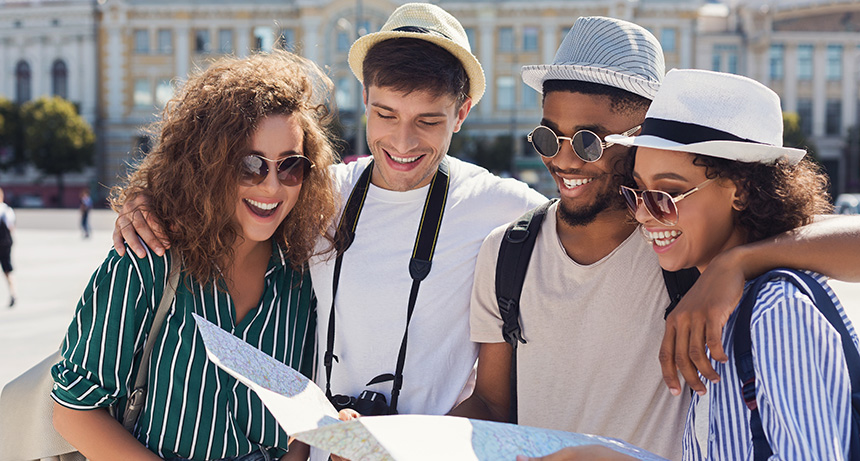 Discuss travel tips, ideas, budgeting and more!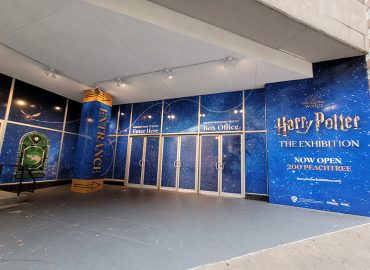 On my recent road trip around much of the southeastern United States, I was particularly excited to visit the Harry Potter Exhibition. Lucky for me, the exhibition had only recently moved from Philadelphia to Atlanta in October, just a few weeks before the time frame... Continue reading→
If you are planning or have been on a cruise, then you are probably aware that one of the major stops for many Caribbean cruises is Nassau in the Bahamas. We were fortunate enough to go on another cruise that stopped in the Bahamas on... Continue reading→
You May Be Interested In