About
New York is a fascinating yet busy city where everything seems to be in motion. The city is a destination for hundreds of thousands of people worldwide.
In addition to transport, the city has some beautiful sites you can visit for leisure, many fun activities to engage in and lovely culture. New York consists of five boroughs that are well-connected with the transport system. Therefore, it should be easy for people who get bored easily to venture out and experience a different environment. And what should you do if you spot your favorite celebrity in a hotel? Avoid staring at people as much as you can or as New Yorkers say, continue with what you were doing and let people be!
Facts about New York City
There are unwritten and unspoken traffic rules for sidewalks. People using the sidewalk follow the right-hand driving pattern. The unwritten rule is: keep to your right unless it is necessary to stop. But that does not mean you get a traffic ticket for not complying, but you may inconvenience others.
The subway system is a 24-hour-long journey. NYC and the Boroughs are connected by the subway, which is a popular means of transport. One might ask just how long the subway is. Well, it would take you a minimum of 21 hours and 50 minutes to go through all the 490 stops.
A single subway ride costs almost the same amount as a slice of pizza. New Yorkers are observant people, and they have noted that the cost of a piece of pizza goes together with the cost of a single subway ride, which currently stands at $2.75. Notably, the prices of the two are always moving in the same direction.
The city has over 8 million people speaking well over 800 different languages. NYC is home to diversity. About 40 percent of people currently living here were born or have roots in other countries. Therefore, it is not surprising that there are well over 800 distinct languages spoken by the 8 million city residents.
NYC public library is stocked with over 50 million books. The city's public library, which is open to students and visitors, has more than 50 million books! That alone makes it a beautiful attraction to learners, researchers, and bookworms.
Directions
It can be intimidating if you ever get overwhelmed with the largeness of the city and the massive amounts of traffic. But, moving across the city is easier than it may appear at first.
Traveling in and around NYC is very convenient, given the city's advanced transport system. Many people use bus transport or the subway.
There are also 52 highways and parkways in the New York City area, often busy with vehicle traffic. Additionally, about 31 interstates pass through the city, making it easy for people to travel to neighboring states. One nationwide interstate originates in the City: Interstate 80. This interstate begins here and ends at the western end of the United States in San Francisco.
Another massive interstate that has a huge impact on New York is I-95. This interstate goes from Miami to Maine, and passes through New York on the way. I-95 goes directly over the New York peninsula via the George Washington Bridge, north of Manhattan and Harlem. There are two auxiliary highways in New York with the 95 suffix. I-495, also known as the Long Island Expressway, and I-295 which goes from the Bronx to Queens. All three of these highways are critical to helping move the immense amount of traffic around New York City.
Further, four major railroads operate across New York in addition to 40 smaller railroads. And if you were looking to fly out of NYC, then JFK LaGuardia and Newark International Airport are the options you have. Oh, there is also a ferry service connecting the islands and the mainland.
Geography
New York City measures about 303 square miles or approximately 784.8 square kilometers and had over 8.5 million residents according to data from 2016. However, even though it remains the 24th largest US city landmass, it is not ranked among the world's top 250 large cities.
The city is very interesting geographically. The city is divided into five sections, called boroughs. These include:
Manhattan
Queens
Brooklyn
Staten Island
Bronx
New York City and its five boroughs are located where the mainland state of New York connects to Long Island - a long narrow island that juts out into the Atlantic Ocean. Within this area are a series of rivers, harbors and bays which contain some of the most iconic and historic places in America, including Ellis Island and the Statue of Liberty.
Two major cities are very close to New York City. Jersey in New Jersey is only 10 miles from the capital while Newark sits 15 miles away. Other cities around NYC borders include Bell more, Dayton, Wantagh and Nyak¬ all in New York, Stamford in Connecticut, Middletown, Spots wood in New Jersey, and Plymouth in New Hampshire.
Things to do in New York City
Visit Manhattan above-ground park and garden. If you loved to walk in a car-free space, then The High Line in Manhattan is your place. The above-ground park offers 1.4 miles of traffic-free walking space that lies between beautiful skyscrapers.
Visit the NYC public library. The library we mentioned in a previous section is an attraction to people of all kinds, given the diversity represented by the 50 million books available. The library has an excellent studying environment and is spacious and beautiful.
The Bronx Zoo. If you love animals and nature in general, then The Bronx Zoo is that place you should spare time to visit. The zoo is recognized as the largest metropolitan space hosting animal life in North America.
Take a stroll on the Brooklyn Bridge or hang out at the park. Brooklyn Bridge Park is one of the beautiful places you can stroll or hangout. Other than walking on the magnificent bridge, you can also spend time in the three-acre park.
Join our Facebook Group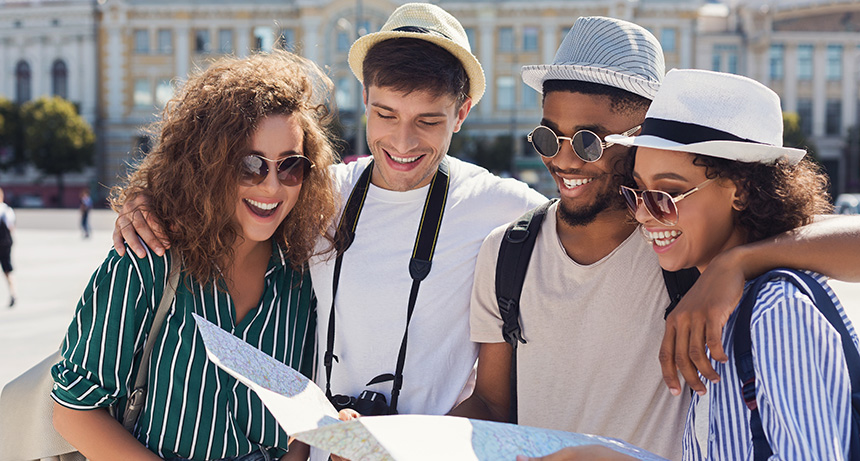 Discuss travel tips, ideas, budgeting and more!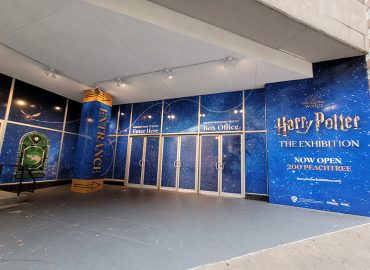 On my recent road trip around much of the southeastern United States, I was particularly excited to visit the Harry Potter Exhibition. Lucky for me, the exhibition had only recently moved from Philadelphia to Atlanta in October, just a few weeks before the time frame... Continue reading→
If you are planning or have been on a cruise, then you are probably aware that one of the major stops for many Caribbean cruises is Nassau in the Bahamas. We were fortunate enough to go on another cruise that stopped in the Bahamas on... Continue reading→
You May Be Interested In