About
Bentonville is a city located in Northwest Arkansas, a state in the southern United States. It is most known for being the headquarters of one of the world's largest corporations, Walmart, Inc.
Over the past forty years the city has undergone a massive transformation. As Walmart grew from a regional retailer into a national and then a global one, Bentonville grew from an isolated rural town to a modern and upscale city.
Bentonville continues to develop at a staggering pace, with no sign of slowing. Walmart is building a new headquarters campus that will be competitive with those of the largest corporations in the world. The city is also becoming a major regional culinary destination, with a new center for food study at Northwest Arkansas Community College called Brightwater, and a rapidly expanding selection of dining options.
Facts about Bentonville
Bentonville is named after Thomas Hart Benton, a U.S. Senator from Missouri that helped Arkansas get statehood.
The city was founded as a town in 1873 and a city in 1905.
There has been recent controversy over a Confederate statue located in the downtown square of Bentonville. The statue was built by the United Daughters of the Confederacy in 1908.
Its population has grown from under 20,000 in 1990 to over 50,000 in 2020.
In 2019, it was voted by Money as the #7 place to live in the U.S.
Directions
Most travelers visiting Bentonville will arrive via Interstate 49. There are four major exits to access Bentonville from I-49. To get to the Art Museum and Downtown Area, utilize Exits 88A or 88B to Central Avenue and head west. Exits 86 and 85 are the main exits to the city, with access to a number of shops and facilities in both Bentonville and neighboring Rogers. A new exit, Exit 87, gives direct access to the David Glass Technology Center, a division of Walmart Headquarters.
Interstate 49 is currently undergoing major development just to the north of Bentonville, and in a few years will connect to Joplin through southern Missouri. When this section of the interstate, called the Bella Vista Bypass, is completed, it will provide a direct interstate connection to Kansas City, Omaha and beyond.
Visitors from Oklahoma can utilize Highway 412 from Tulsa and Highway 102 from Siloam Springs. Visitors from Central Arkansas can utilize Highway 62 from Eureka Springs and Highway 412 from Harrison.
The largest airport nearby is XNA National Airport. It is located in Highfill, about 13 miles south of Downtown Bentonville. It services large carriers such as United, American and Allegiant. There are a number of transportation services that shuttle visitors to and from the airport to the city.
There is also another airport in Rogers called Beaver Lake Aviation, that is located about 10 miles east of Bentonville. Beaver Lake Aviation typically provides services to smaller planes, as well as private and corporate jets.
Geography
The area of Bentonville is approximately 33 square miles, making it the smallest in area of the four major cities in Northwest Arkansas.
Bentonville is bordered by several other cities that are also seeing major developments. Rogers is directly south and east of Bentonville, and is famously known as the home of the Daisy BB Gun Rifle.
Bella Vista lies to the north of Bentonville. It has a plethora of golf courses, and several great walking trails and lakes for fishing. Until a few years ago, Bella Vista was mostly known as a retirement community, but has seen an influx of younger generations as employment numbers at Walmart have surged.
Centerton is a smaller city located to the west, but has also seen its share of rapid development. Over the last decade, Centerton has been one of the fastest growing cities in the state, and possibly the nation. While its residential growth has mainly been from employees at Walmart, it too is starting to take on a life of its own.
Things to do in Bentonville
Bentonville is rapidly becoming an exciting tourist destination in the Mid-South. Major recent additions to the city have drawn tourists not only from around the region, but from around the world.
The most notable of these additions is Crystal Bridges Art Museum. This museum was founded by Alice Walton and the Walton Foundation, and contains a world class collection of art. Its modern, exquisite and unique design separates it from any other museum in the world.
The downtown square, just a few blocks south of the art museum, has undergone a major overhaul. The centerpiece of the square is the Walton Five & Dime, which was Sam Walton's (the man who created Walmart) very first store. This original Five & Dime has been converted into a small museum that recounts Walmart's rise from a small shop to a global retailer.
Many new and modern restaurants have opened in the square over the last few years, including Tavola, Tusk & Trotter, Pedaler's Pub, Pressroom, Table Mesa and more. The square is truly a must see if you are visiting the city for the first time!
As Bentonville continues to develop rapidly, other new attractions continue to be added as well. A few notables include but are not limited to:
Scott Family Amazeum
Museum of Native American History
Walmart AMP Music Pavilion*
Top Golf - Golf and Party Venue*
Lawrence Plaza Ice Rink & Splash Pad
Bentonville Bike Trail System & Phat Tire Bike Shop
Meteor Theater in Downtown Bentonville
8th Street Market
*Located in neighboring city of Rogers, Arkansas
Join our Facebook Group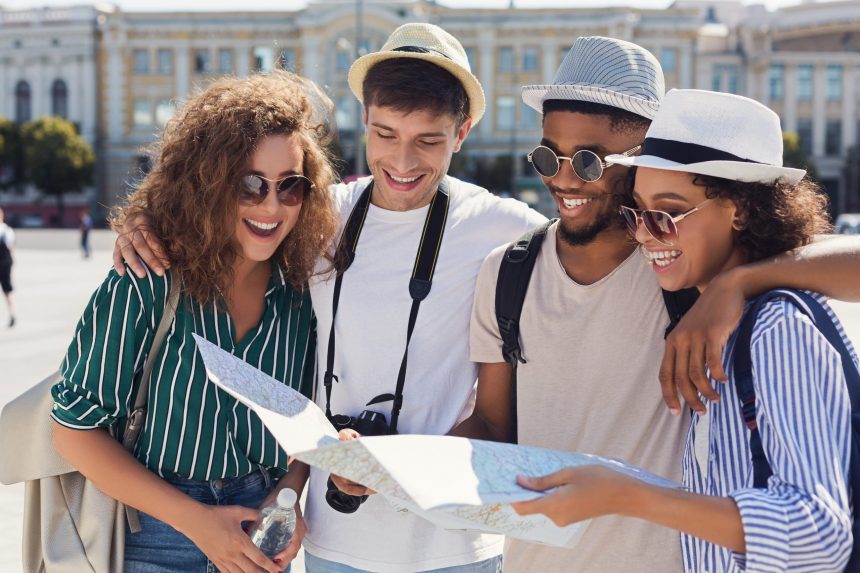 Join the Plan A Vacation Facebook group today to discuss travel tips, ideas, budgeting and more!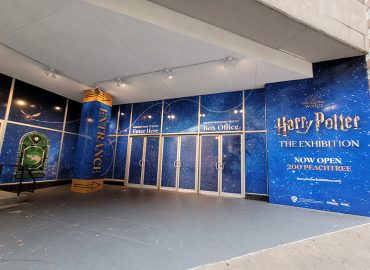 On my recent road trip around much of the southeastern United States, I was particularly excited to visit the Harry Potter Exhibition. Lucky for me, the exhibition had only recently moved from Philadelphia to Atlanta in October, just a few weeks before the time frame... Continue reading→
If you are planning or have been on a cruise, then you are probably aware that one of the major stops for many Caribbean cruises is Nassau in the Bahamas. We were fortunate enough to go on another cruise that stopped in the Bahamas on... Continue reading→
You May Be Interested In