About
There are currently two different sections of I-49, with plans in the works to join all three at some point in the future. The first section runs from Opelousas, LA to Texarkana, AR, and is approximately 263 miles. The second section runs from Fort Smith, AR to Kansas City, MO, at roughtly 252 miles long.
The southern portion terminates in Opelousas at I-10 at its southern end, and just north of Texarkana on its northern end, joining up to Highway 71. The northern portion terminates at Alma, Arkansas at its southern end, where it flows into I-40, and its northern portion ends in Kansas City where it again flows into Highway 71.
Attractions Near I-49
Even though I-49 isn't a completed interstate, there are still some great attractions along the three portions of it. The southern portion is a fantastic place for favorite southern foods such as Po-Boys and Southern Fried Chicken. Some of the best food can be found in so-called hole in the walls or gas stations along the way. It is also a great drive to turn on some Creedence Clearwater Revival, roll the windows down and get some Louisiana air and sunshine!
Le Vieux Village de Poste des Opelousas Opelousas, LA
Alexandria Zoological Park Alexandria, LA
Fort St. Jean Baptiste State Historic Site Natchitoches, LA
Natchitoches River Front and Riverbank Natchitoches, LA
Riverboat Casinos Shreveport, Louisiana
Meadows Museum of Art Shreveport, Louisiana
Barksdale Global Power Museum Bossier City, Louisiana
Devil's Den State Park West Fork, Arkansas
Hugo's Restaurant / Fayetteville Square Fayetteville, Arkansas
Arkansas Air & Military Museum Fayetteville, Arkansas
Walton's Five & Dime - The Walmart Museum Bentonville, Arkansas
Scott Family Amazeum Bentonville, Arkansas
Crystal Bridges Museum of American Art Bentonville, Arkansas
Bluff Dwellers Cave Jane, Missouri
George Washington Carver National Monument Joplin, Missouri
Science Museum at Union Station Kansas City, MO
National WWI Museum and Memorial Kansas City, MO
Power and Light District Kansas City, MO
History
Unlike many of the major interstates, I-49 was not part of the initial Federal-Aid Highway Act of 1956. It has and still is being pieced together to hopefully join Kansas City to New Orleans through Western Arkansas.
The earliest piece of the road that was completed was between Opelousas and Shreveport. This piece was not conceived until the mid 1970s. Construction of this portion did not begin until the early 1980s and was not completed until the late 1980s. The piece between Shreveport and Texarkana was not completed until 2013, but is now part of the southern portion.
The middle portion between Alma, Arkansas and Bella Vista, Arkansas was not completed until the mid 1990s. Prior to this completion, drivers traveling from Little Rock to Joplin had to drive Highway 71. Though it is scenic, it is a far more difficult drive, as it is a two lane highway that winds and curves through the Ozark Mountains.
The northern portion was completed in August of 2007. This stretch, between Pineville, MO and Kansas City, MO, was originally Highway 71. It was renamed to I-49 in 2012.
Plans to connect the middle portion to the northern portion have been approved. This will create a bypass around Bella Vista, Arkansas, and connect Kansas City to Little Rock via the I-40 connection in Alma. A small portion near Fort Smith, Arkansas has been started with goals of someday connecting to Texarkana and completing I-49.
States I-49 Travels Through
Its three pieces traverse through three different states, listed below.
Louisiana
Arkansas
Missouri
I-49 Major Cities
Though it is not one of the major interstates in the United States, it still passes through some impressive places, listed below:
Shreveport, Louisiana
Texarkana, Arkansas
Fayetteville / Bentonville, Arkansas
Joplin, Missouri
Kansas City, Missouri
Major Connections & Interchanges
Information
Miles:
262 Miles (Southern)
252 Miles (Northern)
States:
LA, AR, MO
Join our Facebook Group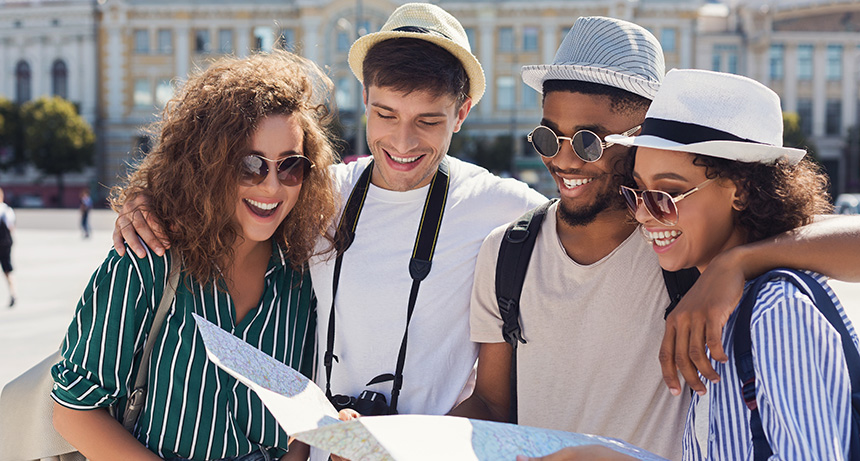 Discuss travel tips, ideas, budgeting and more!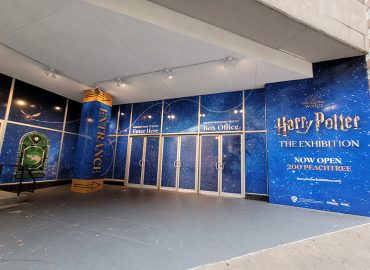 On my recent road trip around much of the southeastern United States, I was particularly excited to visit the Harry Potter Exhibition. Lucky for me, the exhibition had only recently moved from Philadelphia to Atlanta in October, just a few weeks before the time frame... Continue reading→
If you are planning or have been on a cruise, then you are probably aware that one of the major stops for many Caribbean cruises is Nassau in the Bahamas. We were fortunate enough to go on another cruise that stopped in the Bahamas on... Continue reading→
You May Be Interested In