About
Interstate 29 is 750 miles, or 1,208 kilometers, in length. This makes it the 19th largest interstate in the U.S. Interstate system. It is impressive that it lands in the top 20 interstates by length, as it essentially runs through just half of the country from North to South.
The terrain remains roughly the same along the interstate's entire route. It is very flat, with some rolling hills, rivers, streams and marshes in a few areas. If you are not driving and are able to look out the window at your surroundings, this is an excellent route to spot various migrating birds such as geese and bald eagles flying low over the corn fields, especially in the spring and fall.
The southern terminus of I-29 is on the northern edge of Downtown Kansas City, where it flows into Interstate 70 and then essentially turns into Highway 71 through the downtown area. On the southern edge of Kansas City, Highway 71 turns into Interstate 49, which takes travelers south towards Joplin, Bentonville and Fort Smith.
As more and more portions of I-49 are completed, it would be easy to see Interstate 29 and Interstate 49 eventually become one and the same interstate with the same name, that would stretch from New Orleans to the Canadian border. At this time, however, a large portion of I-49 from Fort Smith to Texarkana is still incomplete, and is still only in the planning phase.
Attractions Near I-29
Unlike many other interstates, a huge portion of I-29 travels through wide open country with few big cities, especially as it heads north towards Canada outside of Sioux Falls. And unfortunately Mt. Rushmore, one of the great monuments in America, is located on the opposite side of South Dakota than the side where I-29 runs through. That doesn't mean there aren't some amazing things to do and see along this beautiful and scenic byway.
I-29 runs through several larger and well-known American cities - Kansas City, Omaha, Sioux Falls and Fargo. In addition, there are tons of ways to get out and enjoy and appreciate nature. Below is a list of just some of the great things that can be found along this great northern interstate, and they are listed going from North to South:
North Dakota Museum of Art Grand Forks, ND
Fargo Air Museum Fargo, ND
Children's Museum at Yunker Farm Fargo, ND
Hjemkomst Center Fargo, ND
Native American Attraction Trail Sioux Falls, SD
Pettigrew Home and Museum Sioux Falls, SD
Butterfly House and Aquarium Sioux Falls, SD
Sioux City Public Museum Sioux City, SD
Lewis and Clark Interpretive Center Sioux City, SD
Bacon Creek Park Sioux City, SD
Omaha's Henry Doorly Zoo and Aquarium Omaha, NE
Suzanne and Walter Scott Aquarium Omaha, NE
Strategic Air Command and Aerospace Museum Omaha, NE
Loess Bluff National Wildlife Refuge Mound City, MO
Science City Kansas City, MO
Power and Light District Kansas City, MO
Crown Center Kansas City, MO
History
As with most U.S. Interstates, I-29 was built in sections, and utilized existing portions of road on its path to completion. Its planning and early construction began in the late 1950's, after Eisenhower's bold interstate plan was created.
Early segments of I-29 cropped up quickly. In Iowa, the first segment opened on October 1, 1958 in Sioux City.1 In North Dakota, a segment opened even earlier than that in between Jamestown and Valley City in 1956.2
Most of the interstate was completed by the early to late 70s, depending on the state. In South Dakota, the final touches were completed on December 15, 1972. In Iowa, the road was finished in 1973. In North Dakota, the last piece was completed in 1977.
States I-29 Travels Through
I-29 travels through four states, but the interstate is just a mile or two away from being in six. It travels right along the borders of both Nebraska and Minnesota, providing access to several towns that sit on the border of two states, such as Omaha, Sioux City and Fargo. Here are the four states it actually travels through:
North Dakota
South Dakota
Iowa
Missouri
I-29 Major Cities
I-29 only passes through one major U.S. city - Kansas City - but also passes through several mid-size cities on its journey from the central United States to the Canadian Border. Here is a list of them from North to South:
Grand Forks, North Dakota
Fargo, North Dakota
Sioux Falls, South Dakota
Sioux City, South Dakota
Omaha, Nebraska
Kansas City, MO
Major Connections & Interchanges
Information
| | |
| --- | --- |
| Miles: | 750 Miles |
| States: | ND, SD, IA, MO |
Join our Facebook Group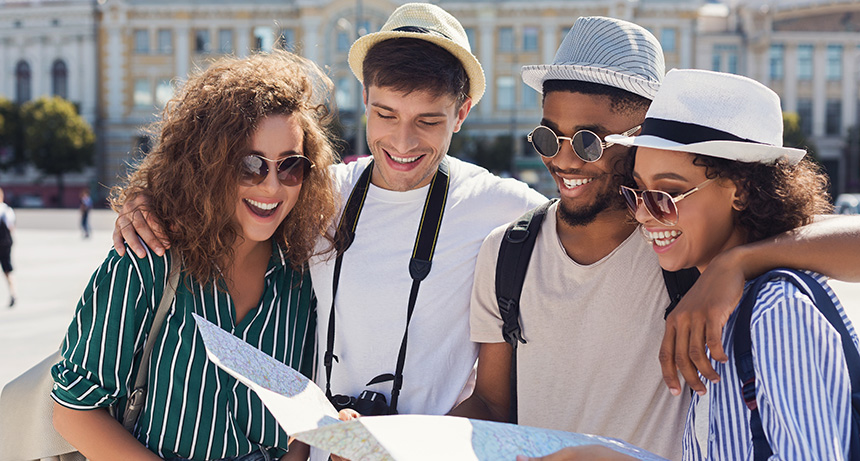 Discuss travel tips, ideas, budgeting and more!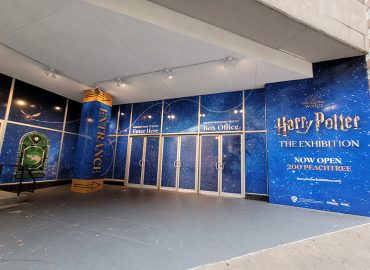 On my recent road trip around much of the southeastern United States, I was particularly excited to visit the Harry Potter Exhibition. Lucky for me, the exhibition had only recently moved from Philadelphia to Atlanta in October, just a few weeks before the time frame... Continue reading→
If you are planning or have been on a cruise, then you are probably aware that one of the major stops for many Caribbean cruises is Nassau in the Bahamas. We were fortunate enough to go on another cruise that stopped in the Bahamas on... Continue reading→
You May Be Interested In