About
I-94 is an east-west interstate that connects the northern Midwest and Plains states. For portions of its journey, it merges with I-90 and then splits off on its own route again. At these split points, it reaches areas around the Great Lakes that coast to coast I-90 can't, climbing further north into Wisconsin, Minnesota and Michigan. In fact, it is the most northern east-west interstate in the nation!
Though it may not seem like it at first glance, I-94 is one of the longer interstates in the US. At 1,585 miles, it is actually longer than several of the longer north-south interstates, including I-35 and I-15.
On its western side, I-94 terminates in Billings, Montana, where it merges with Interstate 90. Its eastern side ends in Port Huron, Michigan, right on the US-Canadian border. At this point, it also connects to I-69.
On a side note, I-94 is also somewhat famous. It is referenced in several movies, including Disney's "The Santa Clause".
Attractions Near I-94
As you can imagine, I-94 can be quite adventurous during the winter time. It certainly sees its share of snowstorms and blizzards. However, that just motivates us even more to find incredible activities nearby for travelers who have decided to call it an early night.
Spring and Summer are great times to get out and see the sights near this interstate too! A late morning walk by the Milwaukee Riverfront in June is simply spectacular. Below is a sampling of the many things that can be found along this northern roadway:
Fort Gratiot Lighthouse Port Huron, MI
Belle Isle Park Detroit, MI
The Rink At Campus Martius Park Detroit, MI
Henry Ford Museum Dearborn, MI
Air Zoo Aerospace & Science Museum Portage, MI
Navy Pier Chicago, IL
The Art Institute of Chicago Chicago, IL
Magnificent Mile Chicago, IL
Pizzeria Uno Chicago, IL
Six Flags Great America Gurdon, IL
Milwaukee Public Museum Milwaukee, WI
Milwaukee County War Memorial Center & Riverfront Milwaukee, WI
Old German Beer Hall Milwaukee, WI
Mitchell Park Horticultural Conservatory Milwaukee, WI
Retzer's Nature Center and Planetarium Waukesha, WI
Wisconsin State Capital Madison, WI
Wisconsin Historical Museum Madison, WI
Mall of America / Nickelodeon Universe Minneapolis, MN
Minneapolis Institute of Art Minneapolis, MN
Munsinger Gardens St. Cloud, MN
Stearns History Museum St. Cloud, MN
Hjemkomst Center Moorhead, MN
Fargo Air Museum Fargo, ND
Yellowstone County Museum Billings, MT
History
I-94 was a part of the Federal Highway Aid Act of 1956. Projects commenced in various states shortly after the act was signed.
North Dakota saw the first construction of the highway soon after. There, the first section was already completed in 1958, and ran between Jamestown and Valley City. Construction of the highway in this state was finished in 1970.
Each state completed various projects throughout the 1960s and 1970s. Some portions of the highway had previously existed and were connected to each other. Information on the interstate's final completion date is difficult to locate. However, improvements and projects continue to this day.
States I-94 Travels Through
I-94 passes through a whopping seven states as it makes its journey from Michigan to Montana. Here they are, listed from east to west:
Michigan
Indiana
Illinois
Wisconsin
Minnesota
North Dakota
Montana
I-94 Major Cities
I-94 travels through some fairly large cities, including the nation's third largest, Chicago. Of course, there are a number of smaller cities along its route that can be just as intriguing and exciting. Here are some of the cities along its route, from east to west:
Detroit, Michigan
Ann Arbor, Michigan
Chicago, Illinois
Milwaukee, Wisconsin
Madison, Wisconsin
Minneapolis, Minnesota
Fargo, North Dakota
Bismark, North Dakota
Billings, Montana
Major Connections & Interchanges
Travelers seeking to head south have a number of options via I-94, as several large north-south interstates connect to this road. Connections to I-80 and I-90 will take travelers east and west.
Port Huron, MI I-69 W to Flint, MI
Marshall, MI I-69 N to Lansing, MI I-69 S to Fort Wayne, IN
Chicago, IL I-80 W to Davenport, IA
Tomah, WI Merger / Split with I-90
Billings, MT Merger / Split with I-90
"So if we go straight down this road we'll hit I-94?" - Scott Calvin, The Santa Clause, 1994
Information
| | |
| --- | --- |
| Miles: | 1,585 |
| States: | MI, IN, IL, WI, MN, ND, MT |
Join our Facebook Group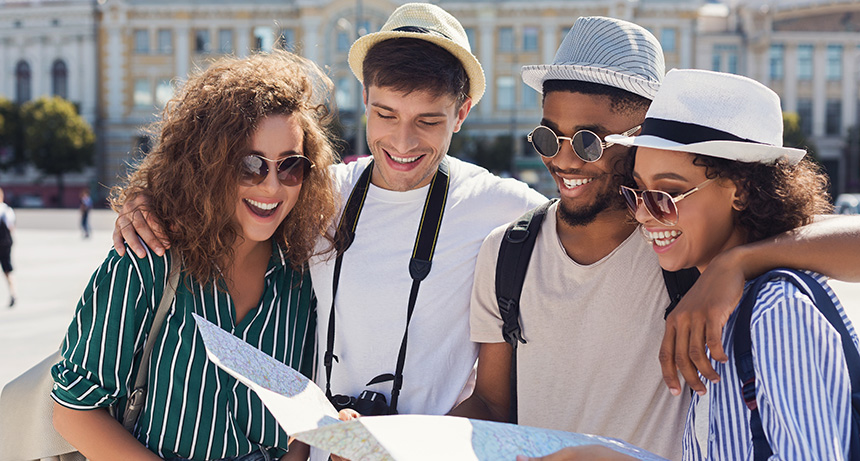 Discuss travel tips, ideas, budgeting and more!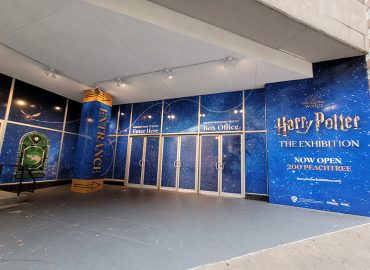 On my recent road trip around much of the southeastern United States, I was particularly excited to visit the Harry Potter Exhibition. Lucky for me, the exhibition had only recently moved from Philadelphia to Atlanta in October, just a few weeks before the time frame... Continue reading→
If you are planning or have been on a cruise, then you are probably aware that one of the major stops for many Caribbean cruises is Nassau in the Bahamas. We were fortunate enough to go on another cruise that stopped in the Bahamas on... Continue reading→
You May Be Interested In