About
Houston is the fourth largest city in the US and recognized as the country's most diverse. Home to the Texas Medical Center, the NASA Johnson Space Center, world class museum and theater districts and an array of top-notch attractions and eating establishments, it has become the nation's #1 destination city. With a population of 2.3 million and growing, it is also one of the nation's fastest-growing large cities.
The Greater Houston area can credit much of its growth to the talent it draws. It is a magnet for skilled workers in the science, technology, engineering and mathematical (STEM) fields, and it draws specially-skilled workers from across the globe. The diversity of its workforce is one of its strongest suits.
Facts about Houston
Houston is home to the Texas Medical Center. The Texas Medical Center is a 2.1-mile district comprised of 60 medical institution members, including 21 hospitals. As the largest medical complex in the world, it is largely responsible for the area's high concentration of medical, science and research workers.
There is a massive tunnel system under Houston. Twenty feet below Houston's surface there exists an amazing seven-mile, pedestrian tunnel. The underground system provides residents and visitors with access to restaurants, shopping and city buildings along 95 city blocks. Best of all, it is climate-controlled - a most welcome feature in this hot-climate city!
Houston is the birthplace of a number of talented US celebrities. Some of these include household names such as Jennifer Garner, Jaclyn Smith, sibling actors Dennis and Randy Quaid, Kenny Rogers and Beyonce Knowles to name a few.
It is also the birthplace of many inventors. The city was the birthplace or adopted home of a number little-known inventors like Herbert Allen. Allen's claim to fame is an improvement on the traditional wine corkscrew with his own lever-based model. There's also fellow Houstonite George Ballas, who, inspired by the whirring rotary brushes at a car wash, invented the very successful weedeater landscaping device. Talent must run in the family. Dancing with the Stars fans may recognize the name of his grandson, Mark Ballas, who can claim celebrity status of his own.
The BAPS Shri Swaminarayan Mandir in Houston is the first traditional Hindu temple built in the US. Hand-carved with multiple pieces of Italian marble and Turkish limestone, it is an architectural wonder.
Directions
The George Bush Intercontinental Airport is located just 23 miles from Downtown and serves the Greater Houston-Metro area. This airport carried 45 million travelers in 2019 to and from destinations within the US and around the world. Round trip train accommodations in and out of Houston are available from major cities across the country and provide a picturesque opportunity to also enjoy other swaths of the country.
Visitors who come by car will quickly become familiar with Interstate 610, best known as Loop 610. This 38-mile stretch of road encircles the interior of Houston, which defines and separates it from the outskirts of the city. A hub for industry, medicine, arts and finance, Houston is served by several major interstate and in-state highways. The Parking Panda Service in Downtown Houston provides visitors with a convenient online method for making parking reservations.
Those less comfortable driving in unfamiliar territory will find the city's METRO Rail System convenient when visiting Houston's museum and theater districts. Houston also offers a convenient bus system for local travel as well as ride-sharing, bike-sharing and taxi services.
Geography
Houston is big - 627 square miles big, of which 22 square miles are water. Another nickname for Houston is Bayou City. And there's good reason for it. At only 50 feet above sea level, the city is largely flat, low-lying and subject to heavy flooding. The Buffalo Bayou and three of its tributaries slowly make their way through Houston on their way to the San Jacinto River at Galveston Bay. These marshy waters not only provide much-needed flood control, they also create complementary settings for an abundance of attractive greenways, parks and hiking/biking/horse trails throughout the Houston-metro area.
Houston is bordered by Trinity Bay to the east. This bay, along with Buffalo Bayou River, connect Houston to the Gulf of Mexico. The city of Houston has a number of smaller cities on its outskirts, including The Woodlands, Sugar Land, League City and Galveston.
Things to do in Houston
Johnson Space Center. NASA's Johnson Space Center, where astronauts train for space exploration, is arguably the city's most defining destination. Visitors can do some exploring of their own at the science museum at Space Center Houston and learn all about NASA's overall mission.
Houston's Museum District. Count them! From the Buffalo Soldiers National Museum to the Houston Museum of Natural Science to the Holocaust Museum to the Houston Zoo, Houston's Museum District includes some 19 interesting and diverse museums to visit. Each and every one are worth exploring.
The Theater District. Performing arts take center stage in Houston's thriving, 17-block Theater District, home to nine professional organizations. The Bayou Place entertainment complex with its conglomeration of restaurants, movies and shows is a can't miss destination within the District.
Houston's Culinary Scene. It's a fun fact that Houston residents eat out more per week on average than any other American city-dweller. And the reason has to be the food. Houston has a burgeoning restaurant industry with a select menu for every taste and diet.
Join our Facebook Group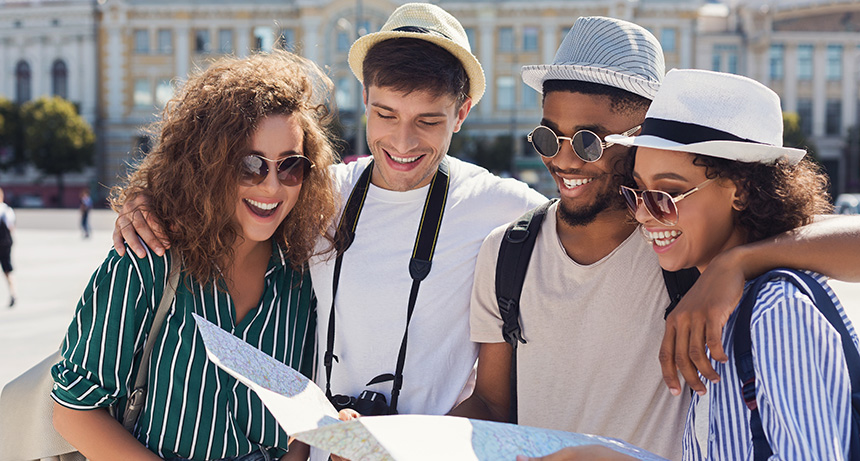 Discuss travel tips, ideas, budgeting and more!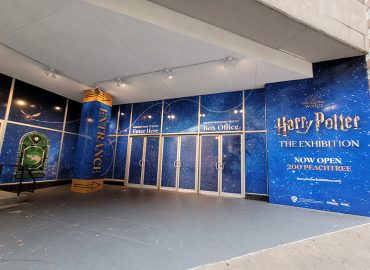 On my recent road trip around much of the southeastern United States, I was particularly excited to visit the Harry Potter Exhibition. Lucky for me, the exhibition had only recently moved from Philadelphia to Atlanta in October, just a few weeks before the time frame... Continue reading→
If you are planning or have been on a cruise, then you are probably aware that one of the major stops for many Caribbean cruises is Nassau in the Bahamas. We were fortunate enough to go on another cruise that stopped in the Bahamas on... Continue reading→
You May Be Interested In