About
Los Angeles conjures up thoughts of sunshine, beaches, and especially the entertainment industry. After all, one in six of its residents works in the entertainment industry. But did you know that this massive city also has a tremendous amount of international trade, fashion, apparel, technology, telecommunications, finance, law, healthcare, aerospace, petroleum, and tourism? In addition, Los Angeles also has the world's fifth busiest port! Los Angeles is certainly a very diverse and exciting city!
Los Angeles has a population of almost four million people! The median income is $58,385, and the per capita income is $33,420. Approximately 37-percent of the residents own their homes, and the median home value is $599,700. These statistics can be surprising to those who view the city as being mostly related to the entertainment industry.
Facts about Los Angeles
Los Angeles was founded as a city in 1781. Spanish settlers had established an outpost in the Los Angeles area in 1769, and the city was founded under Spanish governor Felipe de Neve in 1781.
The Hollywood sign was built in 1923. The Hollywood sign was built by real estate developers Sidney Woodruff and Tracy Shoults for a development they owned called "Hollywoodland". The original sign actually said "Hollywoodland", and was changed in 1949 to read "Hollywood" by the Hollywood Chamber of Commerce. Though the sign was originally built for a real estate development, it quickly became synonymous with the lights, action and flare of the booming movie industry there.
The Hollywood Walk of Fame has almost 2700 stars. The Walk of Fame also stretches over 1 mile long across 15 blocks. The walk contains highly recognizable names from the movie and television industries including Clark Gable, Judy Garland, Julie Andrews, Tom Hanks, and even Mickey Mouse.
Disneyland was opened in Anaheim in 1955. Although the opening day was chaotic, Disney's iconic first park went on to be a roaring success.
The "Battle of Los Angeles" took place in 1942. A location near Los Angeles was actually attacked by a Japanese submarine in early 1942. Though it didn't do much damage, it frightened residents of the area as they felt vulnerable to the Japanese forces.
Directions
If you are flying to LA, the main domestic and international airport is Los Angeles International Airport (LAX). Other LA airports include Ontario International Airport, Burbank Airport, Long Beach Airport, John Wayne Airport, and the Van Nuys Airport.
If you are driving to LA, you should take I-405 from San Diego to the south, I-10 from Arizona to the east, and US-101 from San Francisco to the north. You can also travel by Amtrak to LA.
Geography
Most people know that Los Angeles is a big city, but they probably aren't aware of how large it is. Los Angeles is 469 square miles or 1,210 square kilometers. It is 44 miles (71 kilometers) from north to south and 29 miles (47 kilometers) west to east. Going around LA's border, the perimeter runs 342 miles (550 kilometers). In addition, although people know about Hollywood Hills and other hilly areas, they may still picture a flat urban landscape. However, LA is both hilly and flat. At 5,074 feet (1,547 meters), Mount Lumens is the highest point in the city..
Los Angeles is bordered by the Pacific Ocean on the west as well Santa Monica, Malibu, Topanga State Park, Calabasas, Thousand Oaks, and Simi Valley. North of LA is Santa Clarita and the Angeles National Forest. On the western border of LA is West Covina, City of Industry, Downey, Compton, Lakewood, and Long Beach. The southern tip of the city also touches the Pacific Ocean.
Things to do in Los Angeles
Los Angeles offers a large variety of things to do for every interest. To start with there is shopping, dining, and nightlife. The entertainment industry provides a lot of sight seeing opportunities. Museums, art galleries, and entertainment venues can be found throughout LA. Historical sites, the different neighborhoods with unique characters, parks, trails, and beaches are all awaiting to be explored. It is very unlikely that anyone could run out of things to do in LA. Below is a list of things to do in LA.
Disneyland. Since 1955, Disneyland, the original Walt Disney theme park, has been attracting visitors to Anaheim, California. Guests can enjoy Main Street, Mickey's Toontown, Fantasyland, U.S.A., Adventureland, Frontierland, Tomorrowland, Critter Country, and New Orleans Square. The Disney California Adventure Park offers Buena Vista Street, "a bug's land", Cars Land, Grizzly Peak, Hollywood Land, Pacific Wharf, and Paradise Pier.
Knott's Berry Farm. Knott's Berry Farm originated as a farm market in the 1920's selling berries, preserves, and pies. In 1934, they started selling fried chicken dinners, which they still sell today. Then, in the 1940's, they added a ghost town and other attractions. It is an enjoyable must see.
TCL Chinese Theatres. The TCL Chinese Theaters, formerly known as Grauman's, opened in 1927 with the premier of Cecil B. DeMille's The King of Kings. It has hosted Hollywood premiers ever since as well as other special events including the Academy Awards.
Hollywood Walk of Fame. The Hollywood Walk of Fame runs 15 blocks on Hollywood Boulevard and three blocks on Vine Street including in front of TCL Chinese Theatres. It features over 2,500 stars for entertainment industry greats.
The Hollywood Sign. The Hollywood Sign is an iconic sight in Hollywood Hills with thousands of visitors a day. Built in 1923, it is 350' long and 45' tall..
Dodger Stadium. Dodger Stadium opened in 1962 and is located at 1000 Vin Scully Avenue. It is the home of the MLB team, the LA Dodgers. Tours of the stadium are available.
Univeral Studios Hollywood. Universal Studios Hollywood combines a backstage studio tour with an amusement park. It offers shows, rides, cinemas, restaurants, shops, and a working movie studio. Attractions feature Harry Potter™ and the Forbidden Journey, Fast & Furious Supercharged, Despicable Me Minion Mayhem, and WaterWorld®. The 13-block Studio Tour tram ride features Jimmy Fallon, Jaws, King Kong 360 3-D, War of the Worlds, and the Bates' Hotel.
Join our Facebook Group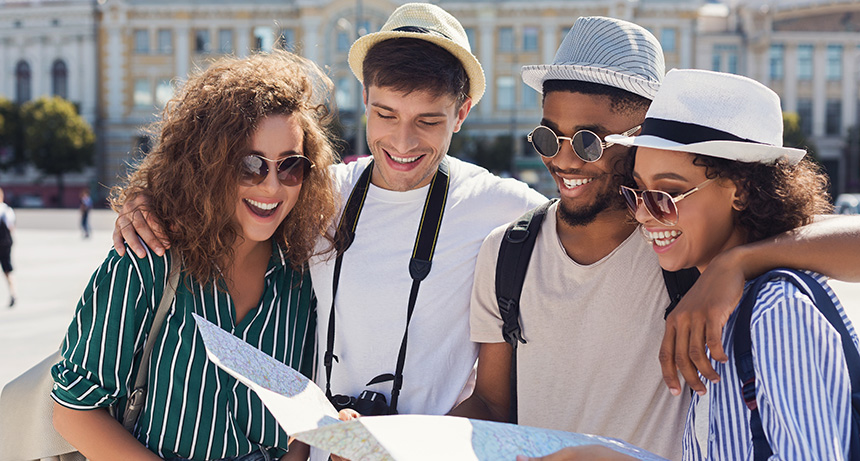 Discuss travel tips, ideas, budgeting and more!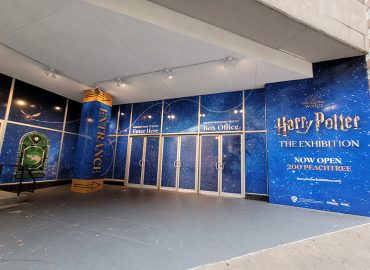 On my recent road trip around much of the southeastern United States, I was particularly excited to visit the Harry Potter Exhibition. Lucky for me, the exhibition had only recently moved from Philadelphia to Atlanta in October, just a few weeks before the time frame... Continue reading→
If you are planning or have been on a cruise, then you are probably aware that one of the major stops for many Caribbean cruises is Nassau in the Bahamas. We were fortunate enough to go on another cruise that stopped in the Bahamas on... Continue reading→
You May Be Interested In