About
New Orleans is a very unique city. It is a mesh of a variety of different cultures and influences that are reflected in the food, music and architecture.
This is not a city that hides its history in parks or sections called Old Town. NOLA lives, breathes, and exudes history at every turn. From the French Quarter and Canal Street to the Garden District to Lafayette Square and Uptown, New Orleans flaunts and celebrates its heritage.
If you've never visited New Orleans, it should absolutely warrant consideration. It has an amazing night-life, but it is so much more than that. If you do visit, always be sure to stay in well-trafficked areas and be sure to understand that you are heading towards the right stop and destination if you take public transit. The city is vibrant, colorful, and is justly famous for its food. Just have a beignet at Cafe du Monde and you'll believe.
Facts about New Orleans
New Orleans is known as "The Big Easy". Several theories exist on how it came to be called this name, including being named after a dance hall, appearing in a book called "New Orleans Blues", and being compared to "The Big Apple" by Betty Guillard.
New Orleans was founded in 1718 by French settlers, but Native Americans had lived in the area for hundreds of years prior to that.
New Orleans has 13 sister cities, including Orléans, France, Innsbruck, Austria and Caracas, Venezuela.
New Orleans was controlled by the French, Spanish and American governments at different times between 1718 and 1803. It's culture and architecture reflects all of these influences in different ways.
The Great Fire of 1788 destroyed many buildings in what is now known as the French Quarter. The Spanish eventually required that the buildings be rebuilt with stucco instead of wood.
The St. Louis Cathedral that currently stands in New Orleans had its first service on Christmas Eve, 1794.
Each year, New Orleans has one of the largest Mardi Gras celebrations in the world. Some of the parades have included celebrities such as Bob Hope, Danny Kaye, Jason Alexander and even a Russian Grand Duke, Alexis Romanoff.
Hurricane Katrina struck New Orleans and neighboring gulf cities in 2005. Its impact was devastating as many people lost their lives, homes, pets and more. Years later, many in the region are still recovering from the terrible disaster.
New Orleans was named in honor of the then Duke of Orleans, Phillipe II.
Area
The area of New Orleans is right under 250 square miles, or 906 square kilometers. A lot of this territory, however, is marsh and swamp that extends into the Lake Pontchartrain area. The population of the city is roughly 391,000, and the population of the New Orleans metro area is over 1.27 Million.
Directions
The major airport in New Orleans is the Louis Armstrong New Orleans International Airport. It has the airport code MSY, and currently hosts a variety of national and international carriers, such as American, Delta, Air Canada, Jet Blue, Spirit and Frontier. The airport is located on the far western side of the city, and can easily be accessed by Interstate 10. Louis Armstrong is a fantastic way for regional travelers from the deep south and gulf coast areas to get to cities on the Florida peninsula such as Orlando and Miami. The airport is also hub that is used by many international travelers to travel to destinations in Mexico, Central America and the Caribbean.
Getting from the airport to downtown is relatively straightforward. Uber and Lyft have become go to options in almost every city. In New Orleans, riders can expect to pay approximately $30 and up for an Uber, depending on a few different factors. Taxis are another great option, and their fares are competitive. For a taxi for two from MSY to the Quarter, the current rate is approximately $36, and if there are three or more riders the rate drops to $15 per rider.
Because New Orleans is surrounded by marshes and the giant Lake Pontchartrain, it is a lot like an island when it comes to driving in and out of the city. Interstate 10 is really the only interstate that goes in and out. It arches a considerable ways off the mainland specifically to get travelers to and from New Orleans. Back on the mainland, I-10 splits into a second interstate, I-12, to allow people to bypass the city and travel from Baton Rouge to Slidell directly.
Two North to South interstates bring travelers to either side of New Orleans, where they flow into I-10. On the far western edge of the city, I-55 crosses a narrow land bridge between Lake Maurepas and Lake Pontchartrain before connecting to I-10 near the township of Laplace. On the eastern edge, I-59 connects and terminates into I-10 near Slidell. Travelers heading to New Orleans on this side of the city will cross a 5.5 mile bridge called the Frank Davis "Naturally N'Awlins" Memorial Bridge.
Things to do in New Orleans
Visit the French Quarter. While this one goes without saying, it is a major part of why people often come to the city. The music, the festivities, the night life, and the food
Eat Beignets at Cafe Du Monde. Cafe Du Monde is located near the river front, not far from the French Market. There is open air seating and inside seating, and the most delicious beignets this side of the Atlantic.
See the National World War II Museum. The National World War II Museum isn't located inside the French Quarter, but rather between the Quarter and the Pontchartrain Expressway. It is within walking distance if you are up for a fairly long walk, but using another means to get there is strongly advised. It is definitely worth the trip, particularly if you are a history buff. The museum has two sides, one for the European theater and one of the Pacific theater, tons of artifacts, and a lot of input and support from famous people including Steven Spielberg and Tom Hanks.
Walk along the Riverwalk. Watch the boats slowly roll along the river as you stroll up and down the Riverwalk. Plaques on the statues along the walk tell a variety of stories about various people and cultures. On the Riverwalk, there are often musicians playing jazz music that you can stop and listen to as well.
Take a ghost tour. Ghost tours with a reputable company are a great way to see the city at night and learn about the darker side of the city's history.
Visit the Audubon Aquarium and the IMAX Theater. If you are looking for some great kid-friendly things to do, these great attractions are located at one end of the Riverwalk. The Audubon Aquarium is fantastic, with an Escape Extinction Shark Exhibit, Caribbean Reef Tunnel and more. It also has a fun Insectarium.
Go to Jackson Square. The area around Jackson Square is filled with vendors, face-painters, artists, horse-rides, musicians and more. You can also walk around the gardens and see the church. Definitely a must see any time you visit the Big Easy.
See the decor at Harrah's Casino. If your group consists of adults only, then stop in at Harrah's Casino. The decor is unlike any other casino in the United States. It is definitely worth a walk-through.
Travel Tips
Travel Tip. It is important to note that due to the limited means of entry into New Orleans, that visitors should anticipate heavy traffic and delays, particularly from the mid-afternoon until late in the evening.
Travel Tip. Riding the trolleys up and down St. Charles is a great experience. Seeing all the beautiful houses and Spanish Moss hanging from the trees, while feeling the warm breeze come through the windows is certainly one of the great experiences of visiting the Big Easy. However, proper care should be taken to arrive at stops that are well populated and at night, well lit. Even in the daytime it is easy to get turned around and potentially end up in areas that could be dangerous.
Join our Facebook Group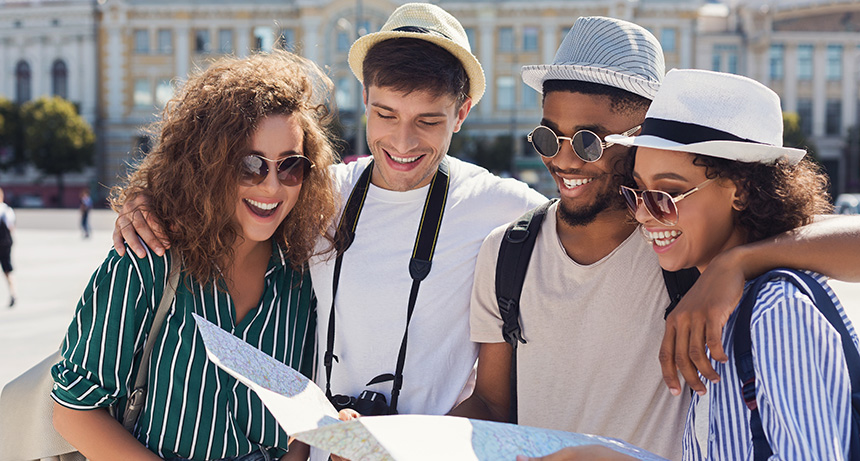 Discuss travel tips, ideas, budgeting and more!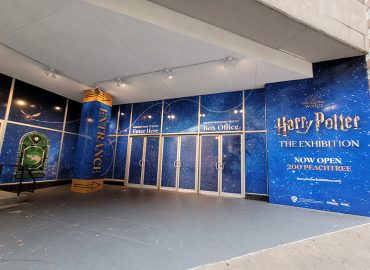 On my recent road trip around much of the southeastern United States, I was particularly excited to visit the Harry Potter Exhibition. Lucky for me, the exhibition had only recently moved from Philadelphia to Atlanta in October, just a few weeks before the time frame... Continue reading→
If you are planning or have been on a cruise, then you are probably aware that one of the major stops for many Caribbean cruises is Nassau in the Bahamas. We were fortunate enough to go on another cruise that stopped in the Bahamas on... Continue reading→
You May Be Interested In