About
Interstate 39 is a north-south interstate that runs from Bloomington, Illinois through Rockford, Illinois and Janesville, Wisconsin, and up to central Wisconsin. Although it isn't the longest interstate by far, or even the longest north-south interstate, it takes you through some incredibly diverse landscape over its slightly shorter run.
At its southern end near Bloomington, the land is extraordinarily flat. Driving northward from here, you can see farms and farmland stretched out for miles and miles over the flat and mostly treeless land.
As the interstate approaches the Illinois-Wisconsin border, the land starts to turn from flat to gently rolling hills. The roadsides begin to have more trees as the interstate winds its way past the Wisconsin cities of Janesville and Madison.
Further north, I-39 passes through Stevens Point, Wisconsin, which has an elevation of 1,089 feet. The view and surrounding landscape have certainly changed from the flat land of central Illinois!
The road terminates just a little past Stevens Point, near the George W. Mead State Wildlife Area and south of Wausau. It is a wonderful stretch of interstate that can be ventured across for a weekend trip.
Do take precautions if you find yourself on the interstate during the winter time. Bridges and overpasses can ice over very quickly causing extremely slippery conditions.
I-39 is the 35th longest interstate in the U.S. Highway system at just over 306 miles. It is right in the middle, in terms of length, between the longest and shortest interstates in the U.S.
An interesting fact about part of I-39 is that it is one of a few instances in the United States where three major interstates run together. From Madison, WI to Portage, WI, I-90, I-94 and I-39 all join together as a single interstate!
The southern end of the interstate ends in Bloomington-Normal, Illinois, where it connects to both Interstate 55 and Interstate 74. Continuing on I-55 will take you to either Chicago or St. Louis. Continuing on I-74 South will take you towards Indianapolis. The northern end terminates near Wausau, Wisconsin, where it turns into U.S. Hwy 51 and Wisconsin Hwy 29.
Attractions Near I-39
You may have heard of Stevens Point before, especially if you're a fan of the Disney Channel. The small Wisconsin town gained national fame as the setting for Disney's hit TV show "Liv and Maddie"!
There are a number of things to do along this lovely and, nearly perfectly north-south road. Here are just a few of them from north to south:
George W. Mead State Wildlife Area Milladore, WI
Central Wisconsin Children's Museum Stevens Point, WI
Wisconsin Dells* Near Portage, WI
Wisconsin State Capitol Madison, WI
Henry Vilas Zoo Madison, WI
Rotary Botanical Gardens Janesville, WI
Lincoln-Tallman House Janesville, WI
Beckman Mill Beloit, WI
Turtle Island Playground Beloit, WI
Rock Cut State Park Rockford, IL
Nicholas Conservatory and Gardens Rockford, IL
Children's Discovery Museum Bloomington, IL
McClean County Museum of History Bloomington, IL
History
U.S. Highway 51 was built in the 1920's and actually extends all the way from Laplace, Louisiana to Hurley, Wisconsin. Parts of the highway began to experience extremely high traffic during the 1960's in Illinois. Government officials in Illinois began to request that an interstate replace portions of the old highway.
According to Wikipedia, the first part of I-39 that was completed was in northern Illinois in the early 1980's, from Rochelle, IL to Rockford, IL. The second portion that was completed was the most southern portion from Rochelle to Bloomington, IL, in the late 80's.
In Wisconsin, the conversion of Highway 51 to Interstate 39 took place over approximately 25 years. This conversion took place from Portage, WI to north of Stevens Point near Knowlton. Interstate highway already existed south of Portage from Madison to Beloit as I-90, and I-39 in Wisconsin was commissioned in 1992.
While several interchanges still required completion, the majority of I-39 was completed in the 1990's. A new expansion project from Beloit to Madison is in its early stages of construction.
States I-39 Travels Through
I-39 travels through two states, and terminates in the central parts of both of them:
I-39 Major Cities
Interstate 39 doesn't pass through any major U.S. cities, but it does pass through a number of wonderful small and mid-sized ones including this author's favorite state capital and home of the Wisconsin Badgers! Here is a list of a few of the larger ones you'll travel through on this interstate from north to south:
Stevens Point, Wisconsin
Madison, Wisconsin
Janesville, Wisconsin
Beloit, Wisconsin
Rockford, Illinois
Bloomington/Normal, Illinois
Major Connections & Interchanges
I-39 connects to a large number of major east to west interstates and even connects to another major north to south one. You can certainly get to most anywhere you want in the United-States from here.
I-39 even merges with the massive I-90 for a substantial part of its journey. Here is a list of I-39's major interchanges from north to south:
Portage, WI* I-90 W to Rochester, MN
Rockford, IL* I-90 E to Chicago, IL
Rochelle, IL I-88 W to Davenport, IA I-88 E to Chicago, IL
Bloomington, IL I-74 N to Davenport, IA I-74 S to Indianapolis, IN
Information
| | |
| --- | --- |
| Miles: | 306 Miles |
| States: | FL |
Join our Facebook Group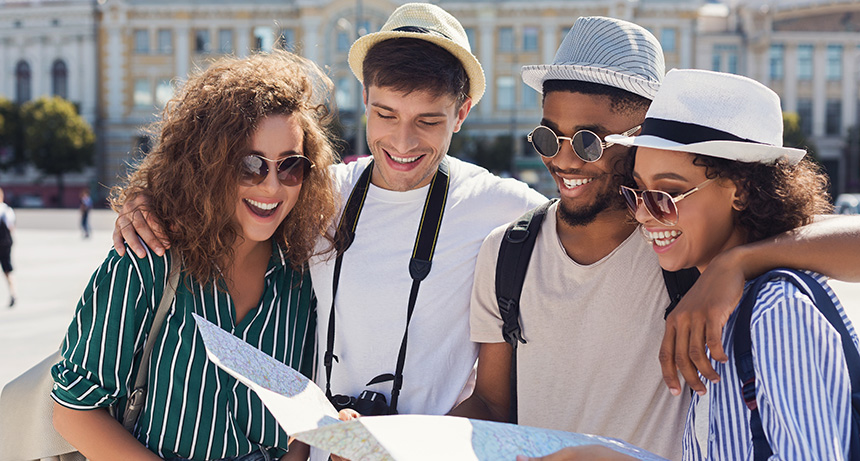 Discuss travel tips, ideas, budgeting and more!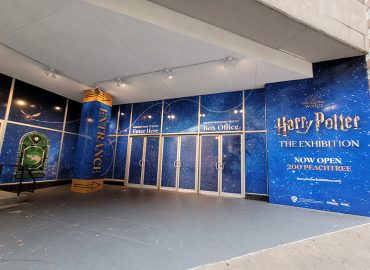 On my recent road trip around much of the southeastern United States, I was particularly excited to visit the Harry Potter Exhibition. Lucky for me, the exhibition had only recently moved from Philadelphia to Atlanta in October, just a few weeks before the time frame... Continue reading→
If you are planning or have been on a cruise, then you are probably aware that one of the major stops for many Caribbean cruises is Nassau in the Bahamas. We were fortunate enough to go on another cruise that stopped in the Bahamas on... Continue reading→
You May Be Interested In