About
I-65 is the 16th longest interstate in the U.S. Interstate System, and the 8th largest North-South Interstate. It totals an impressive 887 miles, or 1,428 kilometers, in length.
This interstate is one of the major North-to-South interstates in the nation. Other prominent North-to-South interstates include but are not limited to I-95, I-55, and I-5.
The southern end of I-65 is on the southwest side of Mobile, Alabama, after traveling along most of the city on the western side. Here, its terminus is where it connects to Interstate 10, where drivers can head east towards Pensacola or west towards New Orleans.
The northern end of I-65 is on the eastern edge of Gary, Indiana, just below the most southern tip of Lake Michigan. On this end, it connects to Interstate 90, through an impressive interchange that will also take you to I-94.
Attractions Near I-65
Interstate 65 has a little bit of an embarrassment of riches when it comes to attractions close by. One end of the highway is near the nation's third largest city, Chicago, where there are ample museums, zoos, parks and more. As the highway continues southward, it travels through Nashville, Tennessee, one of the major music centers of the United States that has become very prominent in the industry over the last few decades. The interstate ends in Mobile, Alabama, home to a battleship, cruise port and beautiful gulf views.
Although we only list a few of the highlights of this wonderful interstate, there are a fantastic number of natural sights and things to do along I-65 as well. There are a number of cave tours, such as the Rickwood Caverns State Park just north of Birmingham, and the fun-filled Louisville Mega Cavern in Louisville, Kentucky.
The Navy Pier Chicago, IL
The Art Institute of Chicago Chicago, IL
Magnificent Mile Chicago, IL
Indiana Dunes National Park Gary, Indiana
Indianapolis Zoo Indianapolis, IN
Indianapolis 500, Museum and Indianapolis Speedway Indianapolis, IN
Louisville Slugger Factory and Museum Louisville, KY
Kentucky Derby, Museum and Churchill Downs Louisville, KY
Mammoth Cave National Park Cave City, KY
Grand Ole Opry Nashville, TN
Gaylord Opryland and Convention Center Nashville, TN
Country Music Hall of Fame and Museum Nashville, TN
US Space and Rocket Center Huntsville, AL
Alabama Adventure and Splash Adventure Birmingham, AL
Birmingham Civil Rights National Monument Birmingham, AL
Birmingham Museum of Art Birmingham, AL
Civil Rights Memorial Montgomery, AL
USS Alabama Battleship Memorial Park Mobile, AL
Gulf Coast Exploreum Science Center Mobile, AL
Dauphin Island Estuarium Dauphin Island, AL
History
The construction of I-65 began in the late 1950's, with some segments being completed as early as 1959 and 1960 in Alabama and Indiana, respectively. In Kentucky, a toll road called the Kentucky Turnpike was already in place, and it remained a toll road until 1975 when it officially became part of the interstate. The last section to be completed was in Alabama between Lewisberg and Warrior on December 19, 1985.
States I-65 Travels Through
I-65 essentially travels the length of the United States from North to South, as its northern end terminates at Lake Michigan. Through its trek the landscape and the climate vary greatly, from the hills and mountains of lower Appalachia to the flatter regions of Indiana. Be sure to pack for a variety of different types of weather if you plan on driving this interstate from end to end. The winds coming off of Lake Michigan can be much cooler than the warm gulf breezes near Mobile!
Indiana
Kentucky
Tennessee
Alabama
I-65 Major Cities
The cities along I-65 offer a tremendous amount of diverse things to do and see. Along the route, you can view monuments and museums dedicated to the Civil Rights Movement, explore major sports history and venues across a variety of different sports, see some of the finest collections of art in the nation, and visit a NASA rocket museum. The possibilities along the route are endless.
Gary, Indiana
Indianapolis, Indiana
Louisville, Kentucky
Nashville, Tennessee
Huntsville, Alabama
Birmingham, Alabama
Montgomery, Alabama
Mobile, Alabama
Major Connections & Interchanges
Gary, IN I-90 W to Rockford, IL I-90 E to Toledo, MI I-94 W to Milwaukee, WI I-94 E to Grand Rapids, MI
Indianapolis, IN I-70 E to Columbus, OH I-70 W to St Louis, MO I-69 N to Fort Wayne, IN I-74 E to Cincinnati, OH I-74 W to Bloomington, IL
Louisville, KY I-64 E to Lexington, KY I-64 W to St Louis, MO I-71 N to Cincinnati, OH
Nashville, TN I-24 E to Chattanooga, TN I-24 W to Calvert City, KY I-40 E to Knoxville, TN I-40 W to Memphis, TN
Birmingham, AL I-22 E to Memphis, TN I-20 E to Atlanta, GA I-20 W to Jackson, MS I-59 N to Chattanooga, TN
Montgomery, AL I-85 N to Atlanta, GA
Mobile, AL I-10 W to New Orleans, LA I-10 E to Pensacola, FL
Information
| | |
| --- | --- |
| Miles: | 887 |
| States: | IN, KY, TN, AL |
Join our Facebook Group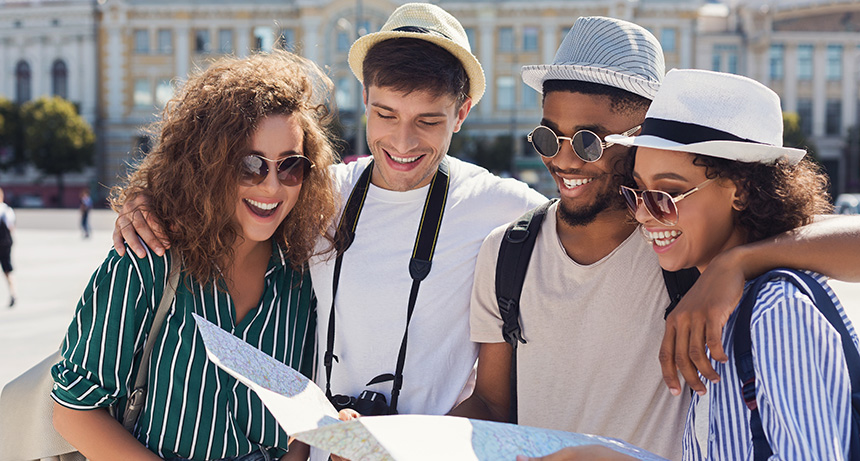 Discuss travel tips, ideas, budgeting and more!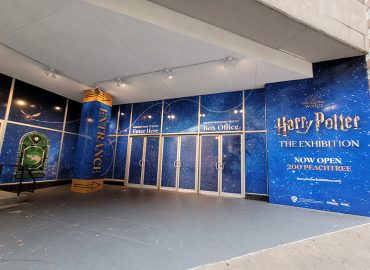 On my recent road trip around much of the southeastern United States, I was particularly excited to visit the Harry Potter Exhibition. Lucky for me, the exhibition had only recently moved from Philadelphia to Atlanta in October, just a few weeks before the time frame... Continue reading→
If you are planning or have been on a cruise, then you are probably aware that one of the major stops for many Caribbean cruises is Nassau in the Bahamas. We were fortunate enough to go on another cruise that stopped in the Bahamas on... Continue reading→
You May Be Interested In